In the last years of the female elephent life, wildlife photographer Will Burrard-Lucas had the unique opportunity to meet the "Queen of Elephants," AKA F MU1, in Tsavo, Kenya.
---
Queen of Elephants
MU1, also known as the Queen of Elephants, was discovered while he was researching the area. He was told she has a calm demeanor and is a magnificent creature.
They ultimately discovered her after a several-day search, and this is how he remembers it:
"I caught sight of an elephant's back through the bushes, and she went out into the open seconds later."
I couldn't say anything. She was thin and elderly, but she went forward with poise. Her tusks scraped the ground in front of her because they were so long. She seemed like a relic from another period. "
They stayed with her all day, and she took them to her favorite watering place, where she patiently awaited her time to wash.
It was hard for her to get this far, but she did it even though there were risks like poaching, droughts, and other natural threats. Every wrinkle in her face was a sign that time had won over the risks of these things.
Sadly, she died mere weeks after Burrard-Lucas took these photographs, most likely of natural causes. Thankfully, these photographs have preserved her memory.
She designed the cover for Burrard Lucas's book, Land of Giants, which tells the story of an elephant's life in the Tvaso region over several years.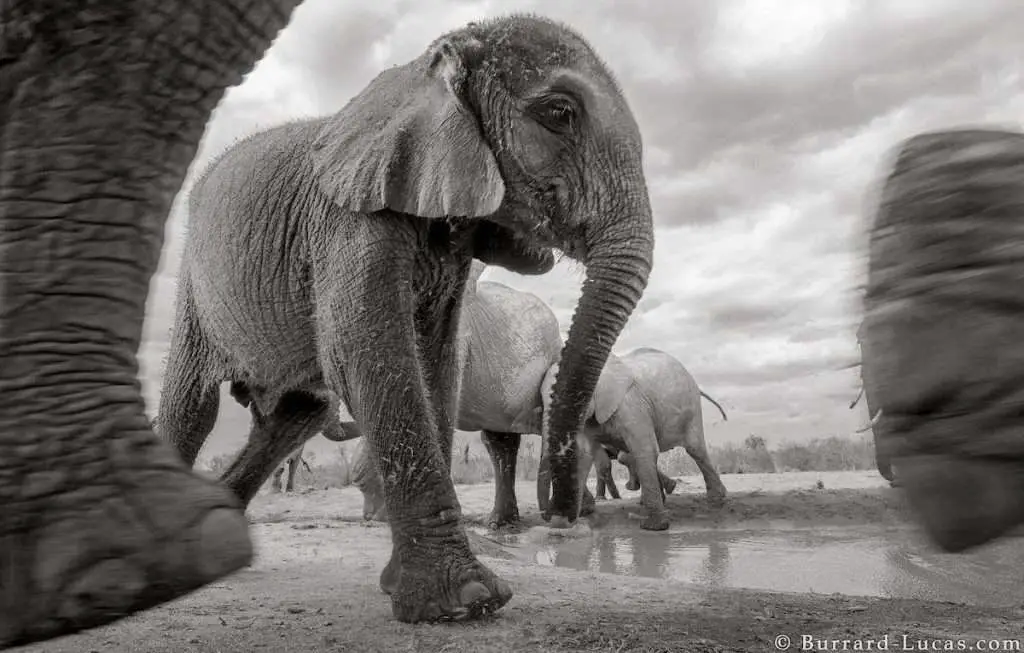 Her long and healthy life is a tribute to the Tsavo Trust and the Kenyan Wildlife Service's tireless efforts to protect these magnificent animals.
As a wildlife photographer, a subject like F MU1 is exceedingly unusual, says Burrard Lucas of the experience.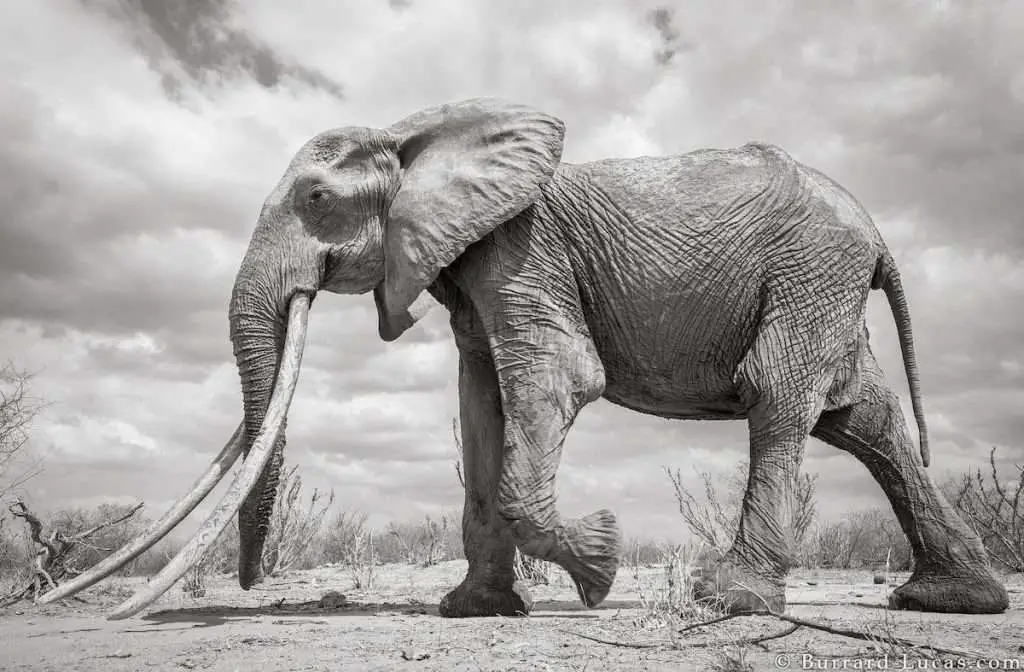 "A creature that is one-of-a-kind–possibly the most remarkable of her kind–yet one that few have ever captured." It was a true honor to spend time with her. "
On his blog, you may learn more about his encounter with this African elephant. Land of Giants is the book that comes out at the end. It has a lot of pictures of Tsavo's elephants with big tusks.
---
Source: Website | Facebook | Instagram
Read More>>>